Meet the Team
Our team values you and promises to be passionate about the dentistry we provide.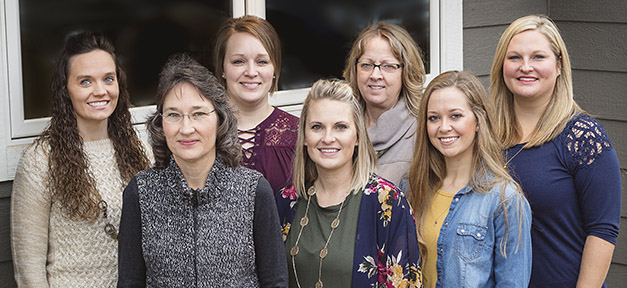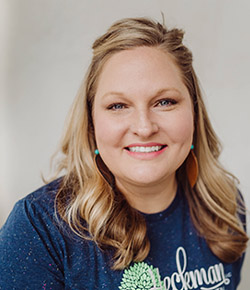 Beth Heckman • DDS LLC
Dr. Heckman's greatest satisfaction comes from creating long lasting relationships with her patients. She treats each patient like her own family. Having personal connections with her patients provides a sense of trust and honesty that makes delivering compassionate dental care a breeze. Giving someone a smile that they can be proud to showcase is the most rewarding part of her job.
Dr. Heckman was born and raised in Independence, Kansas. She graduated with her Bachelor of Science degree in Biology from Baker University in 2005, then completed her dental training at the University of Missouri-Kansas City in 2009 both with honors. After graduation, it was an easy decision to move back to her hometown to open up her practice. Dr. Heckman is married to her high school sweetheart Simon, who works for the City Recreation Commission. They have 2 children, Darby and Briggs. When not practicing dentistry, Dr. Beth enjoys spending as much time as possible with her family and also enjoys boating at the lake.
It is Dr. Heckman's philosophy to never stop learning. She makes sure the practice is kept up-to-date by attending numerous seminars and conventions to keep abreast of the latest techniques, materials and research. She is a member of the American Dental Association, Kansas Dental Association, and the Neosho County Study Club.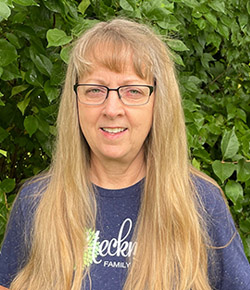 Trish • Office Manager
Trish has been with Dr. Heckman since she opened her doors in 2009. With over 20 years in the dental office, she has experienced many things that help her to take good care of our patients. From explaining dental benefits all the way to listening with a concerned ear or giving a smile, Trish is there to help in any way she can to make your dental visit a complete success! No matter the job title, everyone in Dr. Heckman's office does whatever they need to do to take good care of you.
When Trish is not working, she enjoys reading, going to garage sales with her best friend, and the beauty of quiet times.
Heather • Front Office
Heather is an office assistant and joined our team in June of 2017. She has previously worked in the medical field for 8 years and is a licensed pharmacy tech. Heather is excited to be working in the dental field and enjoys helping and interacting with patients. She aspires to make every patient feel at home when they walk through the door.
Heather resides in Independence with her husband Lance and their 3 children Bryant, Bria, and Braelyn. In her free time she enjoys spending time with friends and family and following her kids with their sporting events.
Rachel • Dental Hygienist
Rachel grew up in rural Coffeyville. She graduated from high school in 2006 from Caney Valley and then graduated with her Associates of Science from Coffeyville Community College in 2008. From there she decided to work toward receiving her dental hygiene license. She graduated in 2011 from Missouri Southern Dental Hygiene School with her Bachelors of Science and Associate of Dental Hygiene. She is licensed to practice in both Kansas and Oklahoma. She joined our team in January of 2012. Rachel loves educating and helping her patients so that they can attain optimal dental health and have a smile that they can feel proud of. She strives to give each and every patient a welcoming and pleasant dental experience.
Outside of work, Rachel enjoys spending time with her husband and family, being outdoors and helping out on the family farm.
Linsy • Dental Hygienist
Linsy is a 2005 graduate from Cherryvale High School and a 2007 graduate from Coffeyville Community College with her Associates in Science. Linsy has always wanted to work in the dental field and received her Registered Dental Hygiene licensure from Missouri Southern State University in 2011. Linsy joined Heckman Family Dental in 2015. She enjoys the opportunity to help her patients understand why complete oral care is so beneficial to their overall health. She enjoys meeting new people and building personal and professional relationships with her patients. She was attracted to Heckman Family Dental for the opportunity to work with a team that was committed to advancing their skills and knowledge with dentistry and technology.
Linsy lives in her hometown of Cherryvale with her husband and their 2 children. Outside of work, she loves spending time with her family and friends, and staying active.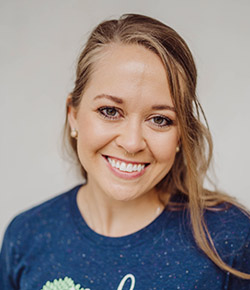 Traci • Dental Assistant
Traci has nearly 10 years of dental assisting experience in Independence, KS and has loved the relationships she has gained with all the patients she's helped throughout the years. She especially loves the challenge of an apprehensive patient who leaves their visit with a smile. Helping ease the patient by visiting and making them laugh are what make the job worthwhile to her. She joined Dr. Heckman's crew in February of 2017 and has loved the new faces and experiences!
Traci was born and raised in Independence and resides in the country with her high school sweetheart and their 4 dogs and 2 cats. While she's not working she enjoys watching her husband's rock bands perform, baking, exploring the outdoors, and spending time with her friends and family.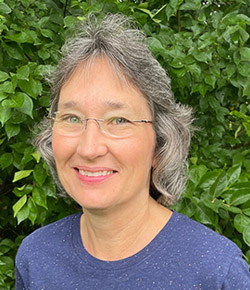 Dorothy • Dental Assistant
Dorothy has been giving dental patients the best care for over 27 years. Her goal is to make your appointment the best experience possible. She enjoys sharing her vast knowledge from how to brush and floss your teeth, to TMJ (Temporomandibular Joint) disorder and everything in-between. Most patients are extremely nervous when they have restorative work done. She is determined to make the appointment as relaxed and comfortable as possible so the next time they have any work completed it might be a little easier for them.
When Dorothy is not working her and her husband enjoy many things including cooking, gardening, fishing and camping. She loves to spend time with her family. A quiet night on a lake in a boat with someone you love is a priceless gift from God. She tries not to take life for granted and to make the best situation out of each day that has been given to her.